Browse:
Home
/
Upcoming Events
Upcoming Events
By twingrove on February 23, 2015
Did you know that heart disease is the #1 killer for women?  Yet only 8% of American women consider heart disease and stroke to be their health threats!  Join Dr. Uma Vadlakonda, a cardiologist, in an interactive conversation about heart disease in woman and some simple lifestyle changes that would make a difference.   No reservations […]
Posted in Adults, Upcoming Events
By twingrove on January 14, 2015
Don't wait!  Register now for the Love Our Library Lollapalooza at www.lovethelibrary.dojiggy.com.  Early bird tickets are $50 until January 23rd.  Afterward, tickets are $60. Come for the people, come for the fun, come for the auction and support your Library!
Posted in Central Park Library, Uncategorized, Upcoming Events
By twingrove on September 9, 2014
The Santa Clara City Library Foundation & Friends has been named Assembly member Bob Wieckowski's 2014 Non-Profit of the Year.  Assembly member Wieckowski will recognize the Foundation & Friends at his upcoming "State of the District" event on Thursday, September 25 from 6-8pm at SanDisk, 951 SanDisk Drive, Milpitas, CA. According to Santa Clara City […]
Posted in Upcoming Events
By keith on July 28, 2014
Wednesday, August 6th, 4:30pm thru 7:30pm Are you a Northside Donor of $100 or more? In appreciation of your generosity, you are invited to a "sneak peek" of all your new library has to offer. Enjoy light refreshments with your neighbors and some fun souvenirs. Storytime for kids will be held at 4:30, 5:30, and […]
Posted in Northside Library, Thanks, Upcoming Events
By keith on June 9, 2014
It's officially summer again; and that means Monday night should be spent in Central Park Pavillion at the Summer Reading Family Fun Night! Tonight, at our opening event, Keypoint Credit Union presented a check for $15,000 to the Santa Clara Library Foundation to provide the funding for many of the Summer Reading programs.  And, then, […]
Posted in Adults, Central Park Library, Children's, Summer Reading, Teens, Upcoming Events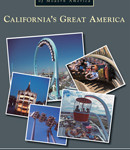 By twingrove on June 6, 2014
Date:  6/9/2014 Time:  6:30 PM – 7:45 PM In May 1972, actor Fess Parker of Davy Crockett fame announced plans for a huge theme park complex in Santa Clara. Eventually, the Marriott Corporation joined the effort.  Parker later departed, while Marriott pressed on.  Marriott's Great America opened its gates on March 20, 1976. It featured […]
Posted in Adults, Central Park Library, Library Programs, Upcoming Events
By twingrove on May 29, 2014
Summer Reading starts this Sunday, June 1st, and the Kickoff Party is Saturday, June 7 from 1pm -4pm. You can sign up online to receive your reading logs.  Reading logs for children, teens and adults will also be given out at the Youth Services & Reference desks.   Go to http://library.santaclaraca.gov/index.aspx?page=2819.to sign up for Summer Reading! […]
Posted in Adults, Central Park Library, Children's, Library Programs, Summer Reading, Teens, Upcoming Events
By twingrove on May 29, 2014
Author Talk: Quite Contrary by David J. Langum, Sr. The Story of Mary Bennett Love, a 19th Century Santa Claran Date:  6/24/2014 6:00 PM – 7:45 PM Cost:  Free and Open to the Public Location:  Central Park Library Margie Edinger Room Mary Bennett Love was a legendary and colorful character who settled in Santa […]
Posted in Adults, Central Park Library, Upcoming Events
By twingrove on May 20, 2014
Date: 5/24/2014 11:00 AM – 1:00 PM Location: Central Park Library Redwood Room & Margie Edinger Room Interested in volunteering? Come to our volunteer fair and visit with over 30 non-profit organizations from across the Bay Area. Find a rewarding way to give back to the community and have fun at the same time. Treats […]
Posted in Library Programs, Upcoming Events
By keith on April 4, 2014
As you may or may not have heard, the city council has resolved the funding issues that had stalled progress on the Santa Clara City Northside Library, and give the foundation the go ahead to resume construction and acquisition of media and materials.  The city and foundation are hoping to complete this work and hire […]
Posted in Northside Library, Upcoming Events