Adults
By twingrove on February 23, 2015
Did you know that heart disease is the #1 killer for women?  Yet only 8% of American women consider heart disease and stroke to be their health threats!  Join Dr. Uma Vadlakonda, a cardiologist, in an interactive conversation about heart disease in woman and some simple lifestyle changes that would make a difference.   No reservations […]
Posted in Adults, Upcoming Events
By twingrove on January 8, 2015
Check out the new display in the Central Park Library lobby.  Find books to help you keep your New Year's resolutions. Thanks to Kaiser Permanente for sponsoring this program.
Posted in Adults, Central Park Library
By twingrove on November 20, 2014
Posted in Adults
By twingrove on October 6, 2014
The Foundation and Friends Holiday Craft Faire will be held Saturday, December 6, 2014.   Applications are available now at the Library and online at lovethelibrary.org under the heading Events.  If you have any questions or inquiries, please contact us at  holidaycraftfaire@yahoo.com.
Posted in Adults, Central Park Library
By twingrove on September 3, 2014
It is a gift we often take for granted- the gift of reading. Can you imagine what life would be like if you didn't have it? It is not just that the world of books would be closed to us- what about menus, forms, medicine labels, birthday cards, or notes from a child's teacher?  It […]
Posted in Adults, Literacy, Read Santa Clara
By keith on June 9, 2014
It's officially summer again; and that means Monday night should be spent in Central Park Pavillion at the Summer Reading Family Fun Night! Tonight, at our opening event, Keypoint Credit Union presented a check for $15,000 to the Santa Clara Library Foundation to provide the funding for many of the Summer Reading programs.  And, then, […]
Posted in Adults, Central Park Library, Children's, Summer Reading, Teens, Upcoming Events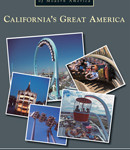 By twingrove on June 6, 2014
Date:  6/9/2014 Time:  6:30 PM – 7:45 PM In May 1972, actor Fess Parker of Davy Crockett fame announced plans for a huge theme park complex in Santa Clara. Eventually, the Marriott Corporation joined the effort.  Parker later departed, while Marriott pressed on.  Marriott's Great America opened its gates on March 20, 1976. It featured […]
Posted in Adults, Central Park Library, Library Programs, Upcoming Events
By twingrove on May 29, 2014
Summer Reading starts this Sunday, June 1st, and the Kickoff Party is Saturday, June 7 from 1pm -4pm. You can sign up online to receive your reading logs.  Reading logs for children, teens and adults will also be given out at the Youth Services & Reference desks.   Go to http://library.santaclaraca.gov/index.aspx?page=2819.to sign up for Summer Reading! […]
Posted in Adults, Central Park Library, Children's, Library Programs, Summer Reading, Teens, Upcoming Events
By twingrove on May 29, 2014
Author Talk: Quite Contrary by David J. Langum, Sr. The Story of Mary Bennett Love, a 19th Century Santa Claran Date:  6/24/2014 6:00 PM – 7:45 PM Cost:  Free and Open to the Public Location:  Central Park Library Margie Edinger Room Mary Bennett Love was a legendary and colorful character who settled in Santa […]
Posted in Adults, Central Park Library, Upcoming Events
By twingrove on May 29, 2014
What do you do when you find an old St. Christopher medal mounted on a plaque reading "Presented by the City of Santa Clara" in a box of WWII momentos?  A resourceful woman from Oregon in this situation contacted local history librarian Mary Hanel.  Mary and volunteer Josie LeRoy did some research on St. Christopher's […]
Posted in Adults, Central Park Library